FoodButler24 – probably the smartest 24/7 catering:
Provides customers in the office, in the hotel, in the fitness club, or wherever a 24/7 supply of food, drinks or other everyday items needs to be offered quickly and efficiently.
simple and cashless customer journey
quick registration and login
attractive design
All processes are controlled, evaluated and controlled via an operator portal. Integrated operation with many other smart features is possible through integration into the existing system of the operator.
For example, the management system learns customer behavior (predictive sales) for an optimal offer, pricing and to avoid vacancies. 
Did you know that the smart cooler market is expected to reach $6.85 billion in 2026? And Western Europe is one of the regions that is expected to see the greatest growth over the next few years?
In a highly competitive market, our product is THE solution that will make the difference in your company's revenue and brand positioning.
FoodButler24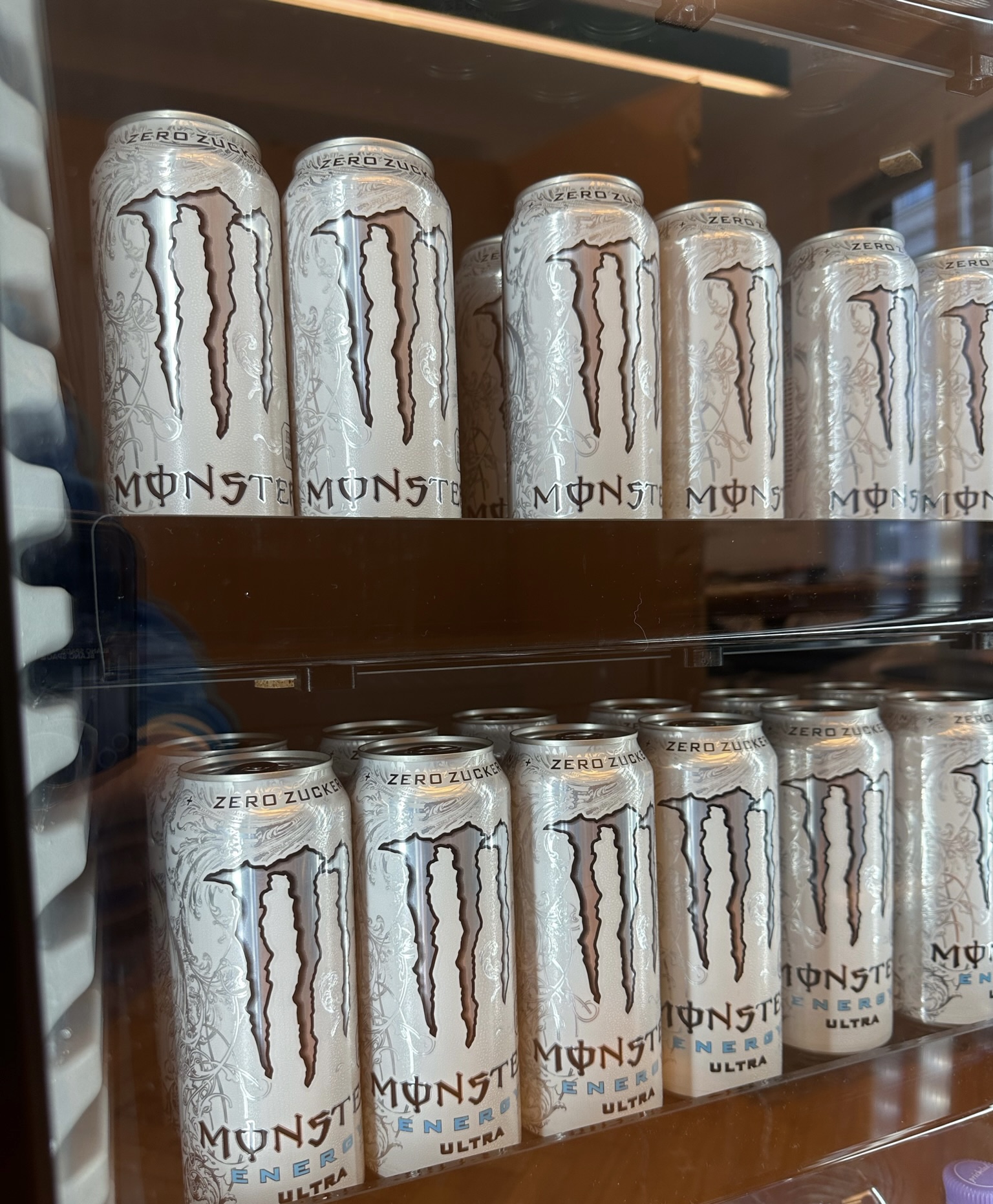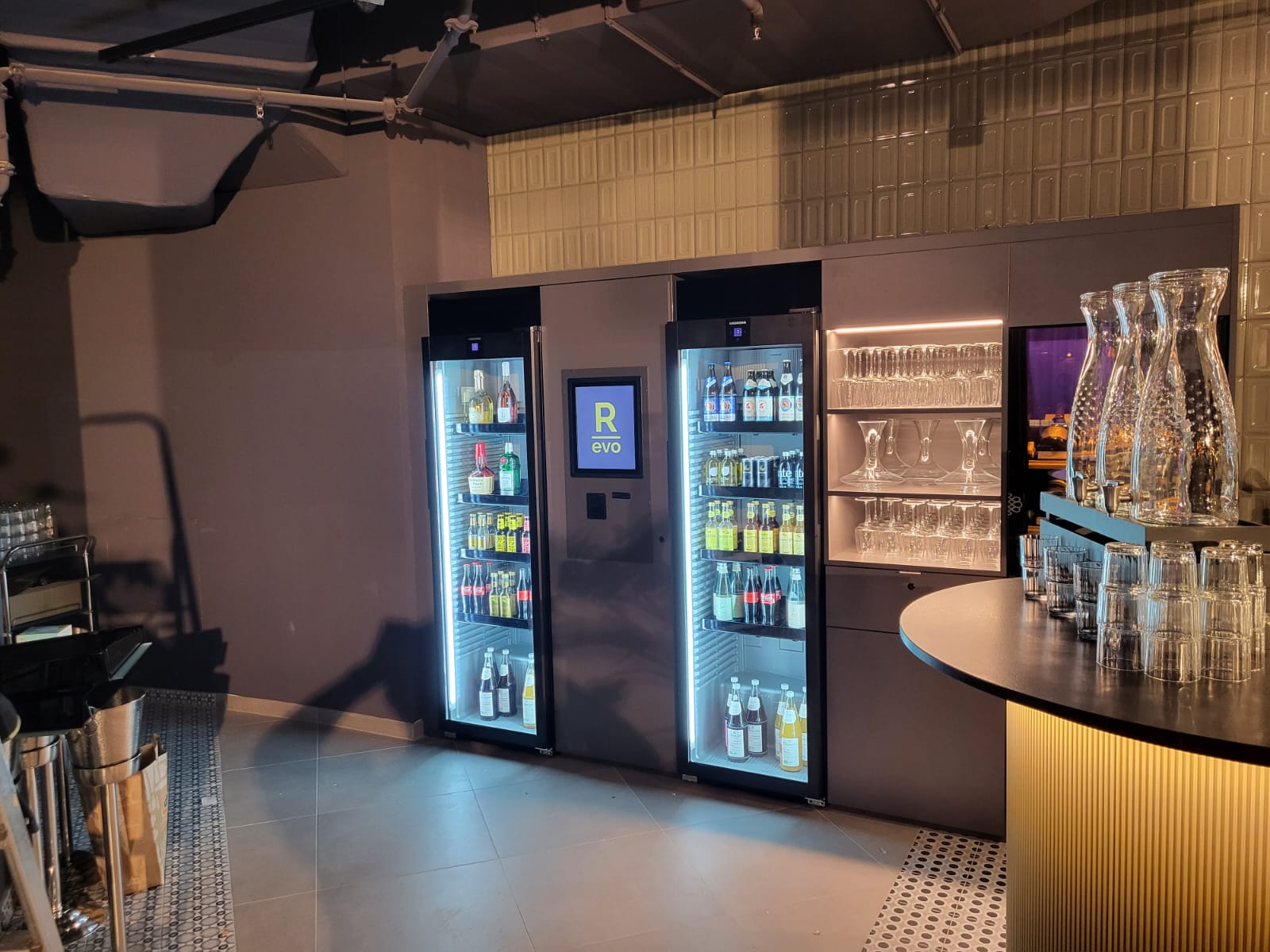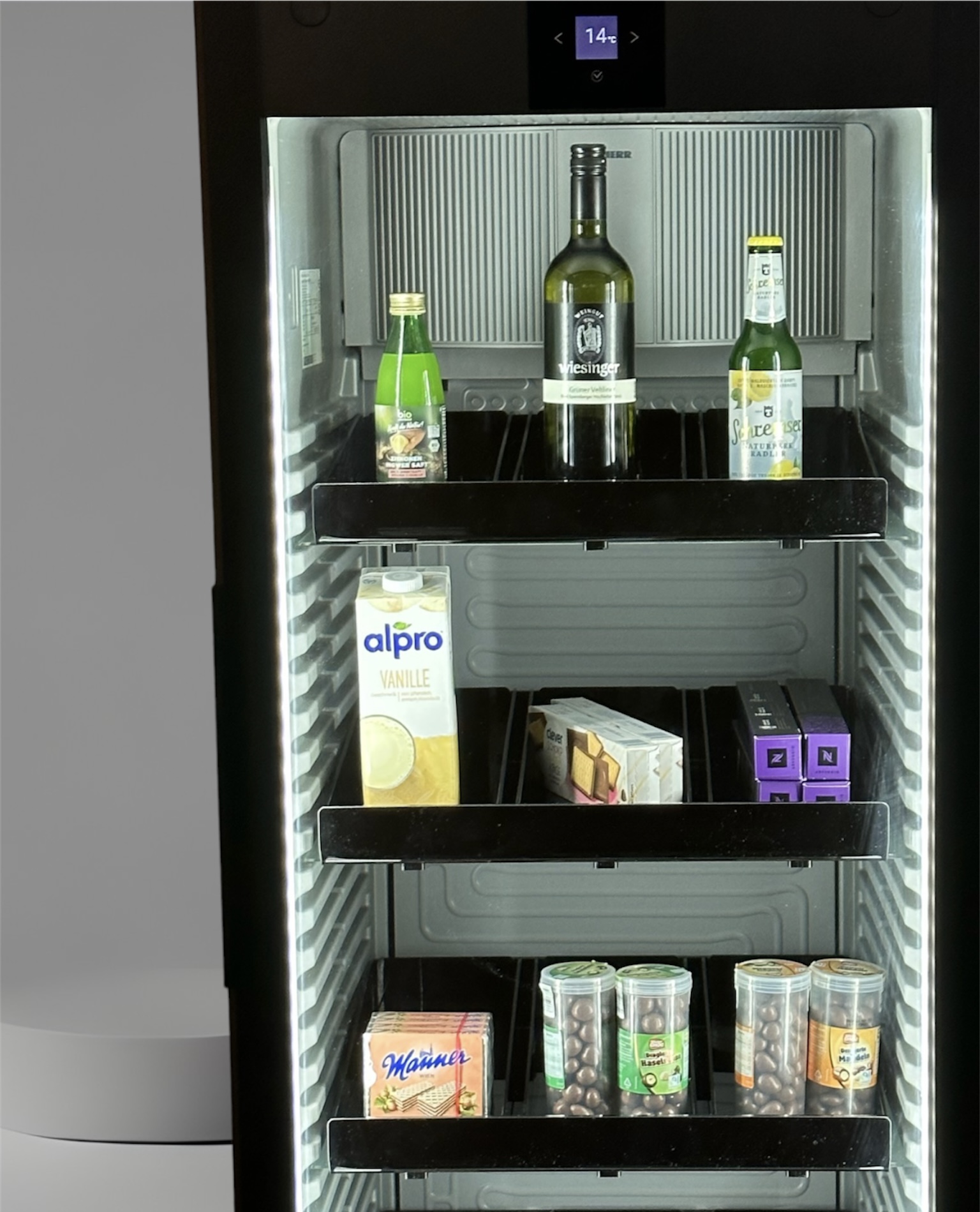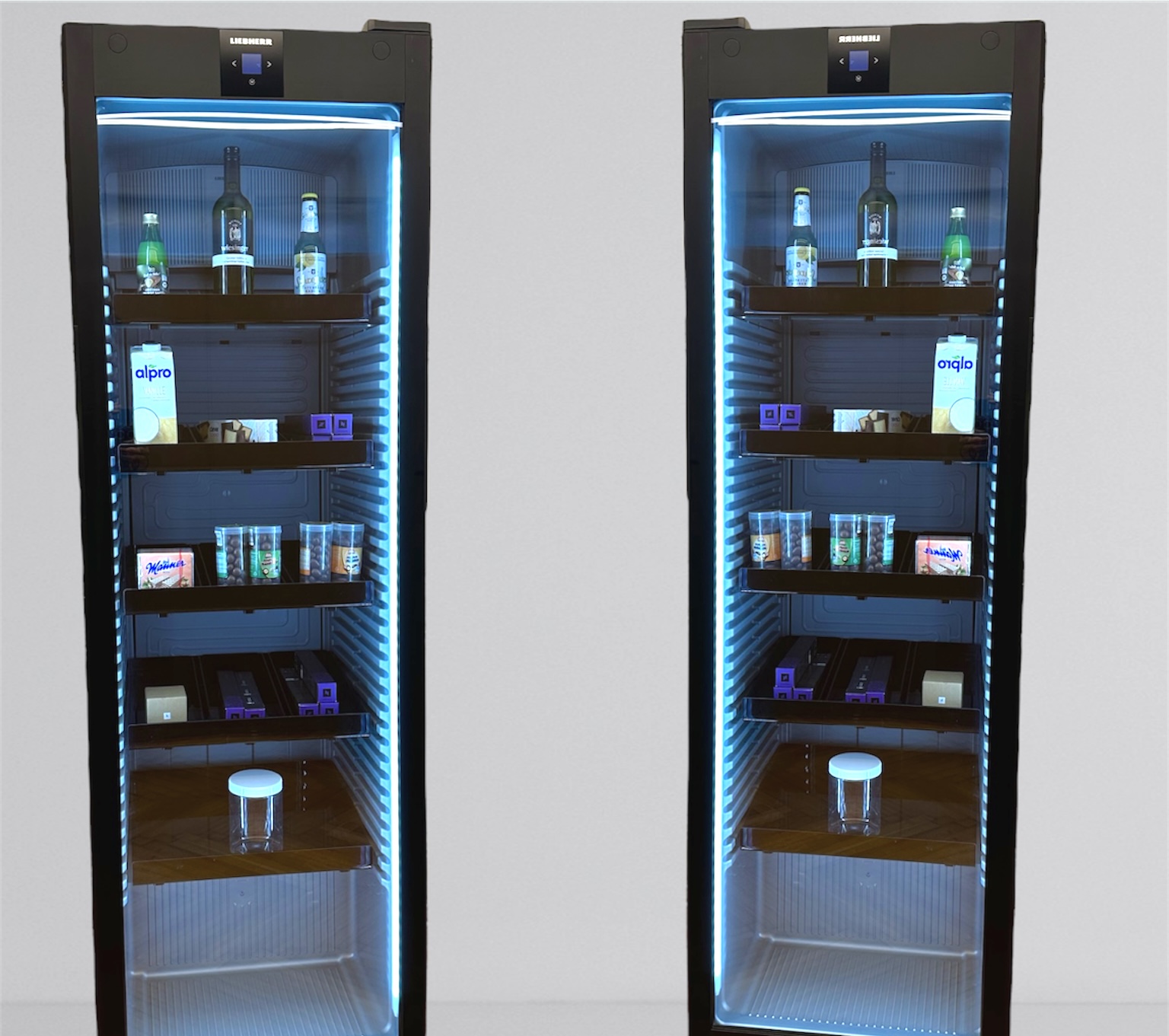 Consumers can take a close look at the chilled products, buy barrier-free, choose from a variety of more than 20 different products and at the same time enjoy a 2.0 webshop UX with various intuitive and interactive functions.
Start via mobile phone or bank card – 
Easily remove products – 
Close the door = automatic payment
Benefits for Sales & Service in detail:
Increase your turnover through 24/7 availability
An "automated" sale means a higher level of service and flexibility for your customers
Learn from consumers
Gather data about consumer behavior to make strategic decisions, customize your product offering, and increase sales
security and compliance
High hygiene standards, compliance standards and protection against theft
Digital user journey for your consumers and your employees
intuitive web shop - 2.0 UX with cashless payment, directly on the smartphone.
Individual consumer profile for each consumer
unique personal account for balance management and product selection, loyalty programs, etc.
Use the enormous product variability of FoodButler24
there is almost no product that cannot be sold by FoodButler24 - for a range change with just a few manipulations.
Click & Collect
Your customers can pick up the ordered products after notification - conveniently and contactless.
Relief for your staff
Self-Service Creates human resources for more valuable activities instead of routine tasks - at the same time you offer your customers greater flexibility and thus more service!
Simple and logical software
Thanks to intuitive and simple software design, you can offer your customers and employees a logical and modern user interface (UX, user experience) including the option of remote maintenance.
Intelligent management system
Inventory, sales data and consumer behavior in real time to optimize the product portfolio.
Brand Awareness and Brand Loyalty - Brand Ambassador
Consumers expect quality and an individual customer experience. FoodButler24 becomes your brand ambassador.
100% Made in Austria
for on-site service and support
FoodButler24 is a fully digital system with webshop user experience and numerous digital functions and is ready to use out-of-the-box. All inventory and movement data are in the portal, are managed there and can be synchronized with your business software if required (e.g. a price change takes place automatically with one click on all devices, etc.). Check-out happens automatically.
Whether as a stand-alone, as several connected or as an automated Kanteen - FoodButler24 is modular, individual & versatile - and always a perfect investment in the future of your company!
Broad
Height
depth
volume
Click & Collect
number of facings
number of products
front element
FoodButler24

60 cm
186/202 cm
69 cm
400 / 441 liters
✓
about 20 different products
approx. 400 products
Screen 32" (or other formats)